5 X X Lite Flexible Gas Lighter Refillable 360° Flexi Lighters Bbq Camping Bulk
SKU
COSTCO 48559 FF-333393805005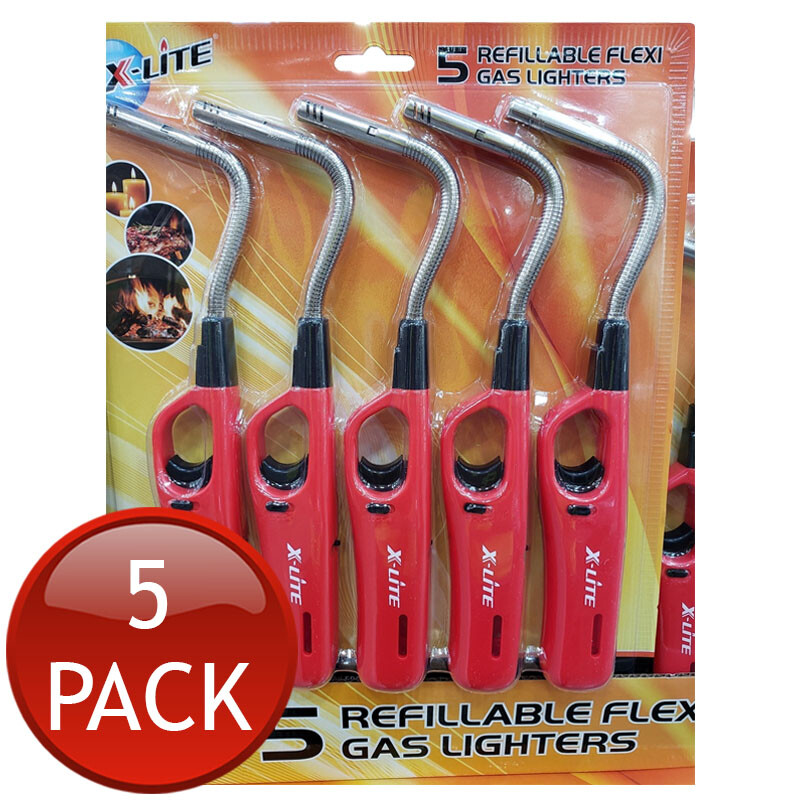 DESCRIPTION
These specially-designed X-lite Flexi lighters feature a long reach nozzle and adjustable flame to safely ignite hard-to-reach places on the grill. They're great for firing up briquets, and the wind resistant flame and jumbo fuel cell can keep you grilling all year round. These lighters meet all of the stringent safety and child resistant. Ignite utility lighter away from face and clothing. Do not use to light cigarettes, cigars or pipes. Be sure flame is completely out after each use. Never expose to heat above 50C (122F) or to prolonged sunlight. Never puncture or put in fire. Wand may be hot after use.
Features:
5 x X-lite Flexible Gas Lighters
Regular flame
Adjustable
Refillable
Lock feature

NOTE:
"This item will be transported to the buyer in compliance with Australia Post's Dangerous and Prohibited Goods & Packaging policies and eBay's Hazardous Materials policy."