3 X Scrub Daddy Blue Sponge Scratch Free Cleaning Dishes Kitchen Scrubber
SKU
Emega_SD_BLUE FLATPACK-333152518434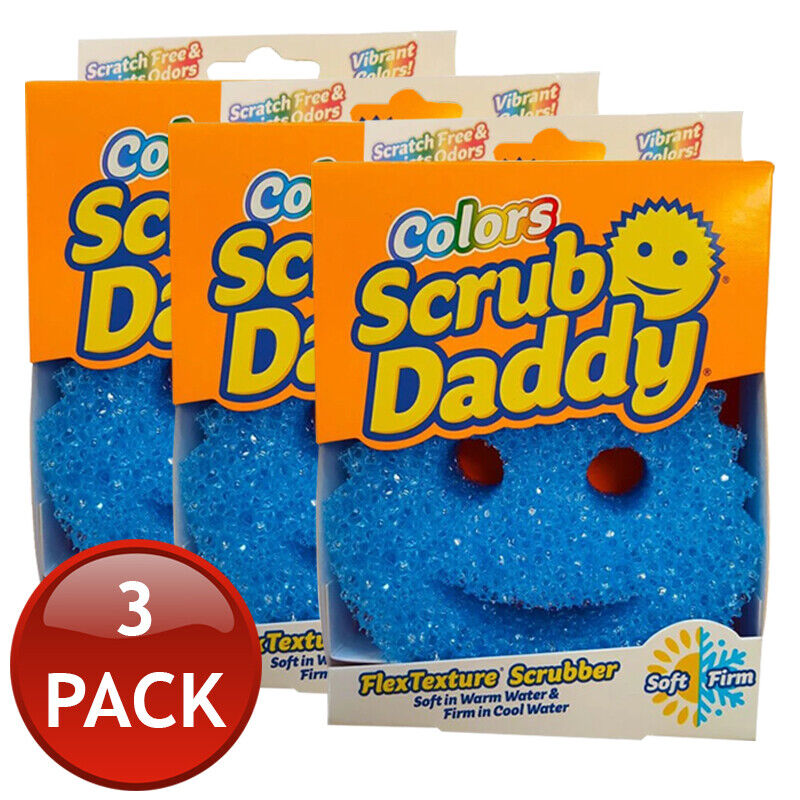 DESCRIPTION
Colour code your cleaning and make it easier to avoid cross contamination with Scrub Daddy sponges. Scrub Daddy is soft, compressible, and more absorbent in warm water. In cold water he's firm and can remove stubborn debris without the need of added harsh chemicals.This amazing sponge is lab tested safe on over a dozen different household surfaces meaning he can help you just about anywhere!
Features:
3 x Scrub Daddy Sponge

Colour: Blue

FlexTexture® scrubbing tool

Rinses free of debris

Resists odours

360 degree scrubbing

Quickly clean both sides of serving spoons and utensils

Dishwasher safe

Use eyes for thorough cup cleaning

Use smile for thorough utensil cleaning

Scratch free for safe use on non-stick pans, stainless steel etc.