3 X Bosisto's Native Focus Roll On Essential Oil Therapeutic Aroma Bosistos 10ml
SKU
FGB BNF 10mL FF-333195736170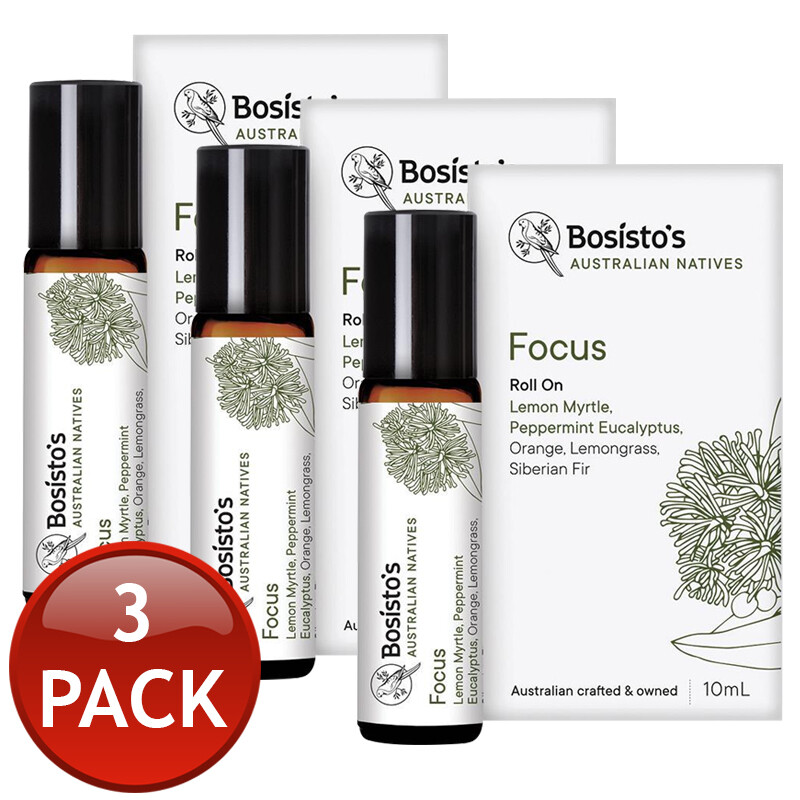 DESCRIPTION
A relaxing blend of pure essential oils infused with hand-picked Australian native ingredients. Enjoy a clarifying blend of Lemon Myrtle, Peppermint Eucalyptus, Orange, Lemongrass and Siberian Fir.
Lemon Myrtle improves concentration, soothes hypertension, aids happiness. Peppermint Eucalyptus is mentally energising.
Features:
3 x Bosisto's Native Focus Roll On 10mL
Vegan friendly
Relaxing scent
Not tested on animals
Improves concentration
Soothes hypertension
Aids happiness
Mentally energising

Directions:
Apply a small amount as required to abdomen, chest and back, or to wrist and inhale.