2 X Fini Sour Fantasy Belts 300 Pieces Chewy Candy Rainbow Strip Party 1.2kg
SKU
COSTCO 14998 PARCEL-333175159752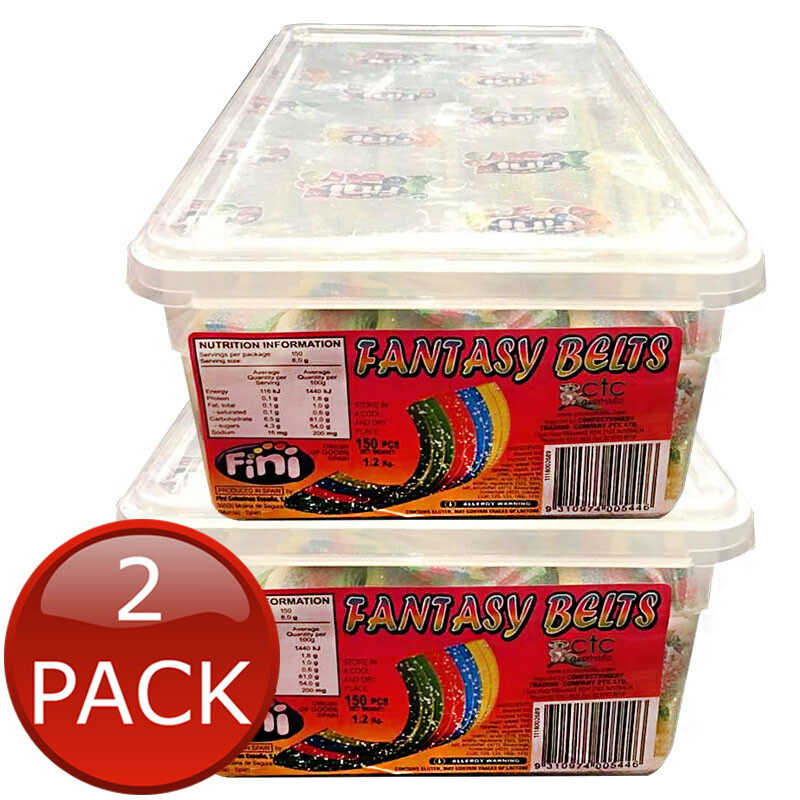 DESCRIPTION

Get crazy with these fantastically fun Fantasy Sour Belts! Have a taste of the rainbow with a sour kick in each bite of these long belts!
Fini Fantasy Belts - Multicolour. These sugar dusted jelly belts (straps) are striped in bright colours and taste great too.

This classic favorite candy is perfect for birthday, wedding, candy buffet and any other occasion.

Features:
300 x Fini Fantasy Belts 2.4kg
Delivered in Sealed Box with nutritional info, Ingredients & expiration date
Product of Spain - Manufactured by Fini